S
cenic
F
lock
F
or
W

argamers
&
M

odelers
Free Shipping w/ Tee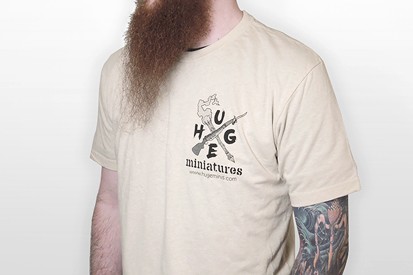 Get FREE shipping on your entire order with the purchase of a T-Shirt. Use coupon code 'HUGETEE' in the cart. *Limited to US customers only.
Grab one now
Clump Foliage Sheets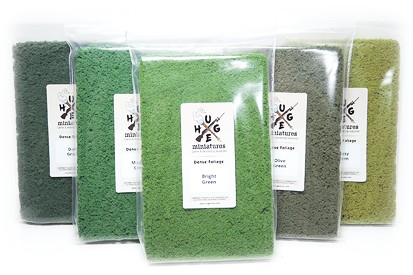 We're very pleased to announce our line of Dense Foliage. All of our green colors are now available in thick clump foliage sheets.
See what's new
Dropper Bottle Kit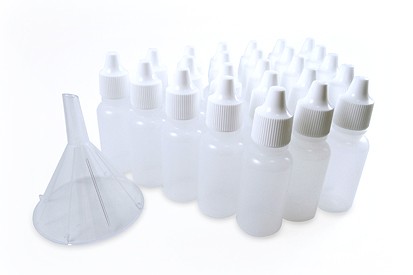 If you're not happy with paint pots, we've got you covered. These bottles are high quality and nearly identical to what other major companies use.
Learn more here
---
Who is Huge Miniatures
Providing Modeling Supplies for Wargaming
Huge Miniatures is a small gaming supply company based out of the USA. We provide game and modeling supplies for wargaming, role-playing, tabletop gamers, and diorama builders. We've created a varied range of foliage, flock, and static grass that compliments numerous environments and scenarios. Learn more about us here.
---
Product Categories
---
B
ring
L
ife
T
o
W

arhammer
A
nd
D

ungeons

&

D

ragons
About our products
Scenic Flock and Basing Materials
Our foam flock and static grass blends offer a variety of ways to enhance your wargaming table. Having a variety of tabletop terrain and complimentary bases on your miniatures can really bring your battles to life.
With our premium quality foam flock in a variety of colors and blends, there are ample opportunity to flavor your game in whichever way you'd like. From historical, to fantasy, to sci-fi, there's something here for everybody. View our range of foam flock here.
Our unique and original static grass blends allows for a textured and realistic ground cover. With six different static grass blends, there's surely something here that will suit your needs. View our static grass blends here.