S
cenery
S
upplies
F
or
W
argamers
&
M
odelers
Basing Texture Pastes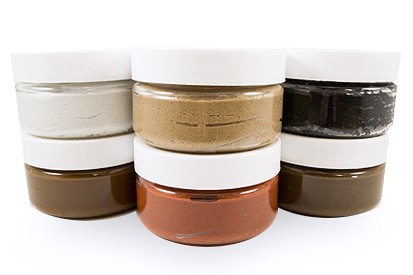 Our new basing effects line of texture pastes lets you instantly add realistic natural features to your miniature bases or terrain. Browse our effects
Dropper Bottle Kit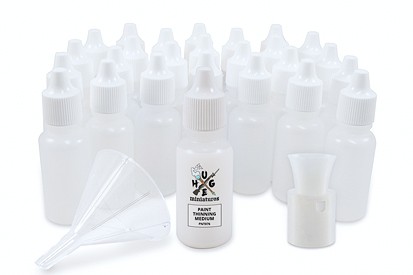 Are you tired of spilt wash, and dried out paints? Looking for an easy way to transfer your paint pots to bottles? We've got you covered!View our kits
Grass Tufts & Flowers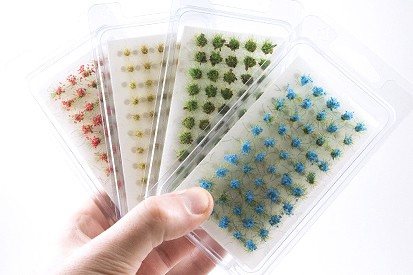 We have a huge range of grass tufts and flowers. They can provide a simple way of adding contrast to your miniatures and terrain.
Check them out
---
Game & Modeling Supplies for Wargamers
Huge Miniatures is a small gaming supply company based out of the USA. We provide game and modeling supplies for wargaming, role-playing, tabletop gamers, and diorama builders. We've created a varied range of foliage, flock, and static grass that compliments numerous environments and scenarios. Learn more about us here.
---
Loose Foliage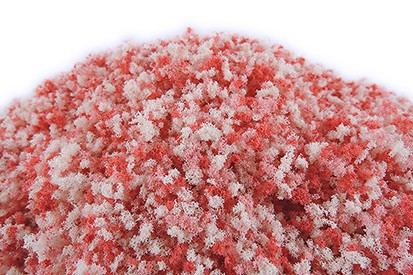 Our foam based loose foliage is rich in color and provides a variety of options. Skip the sawdust and use what the pros use.
Shop Foliage Blends
Static Grass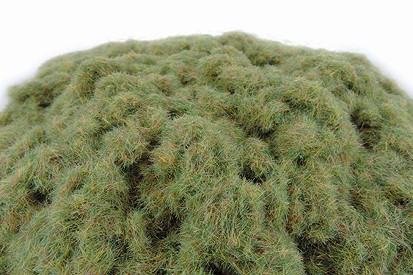 The static grass we make is vibrant and realistic. Every blend we offer is hand mixed and provides a beautiful level of variation.
Shop Static Grass
Clump Foliage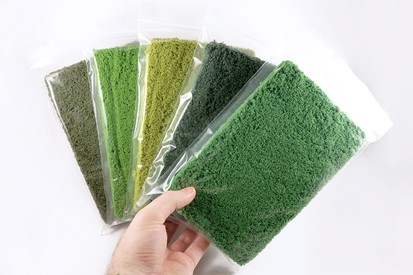 Our thick Clump Foliage sheets makes building terrain easy and precise. Beautiful for trees, bushes, terrain scatter.
Shop Clump Foliage
Accessories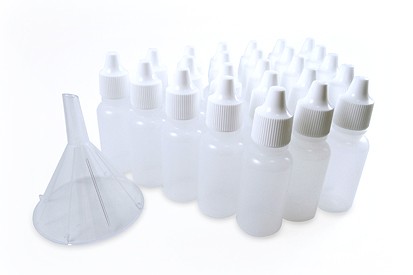 We stock various modeling accessories. Enjoy the convenience and low cost shipping by getting everything in one place.Shop Accessories
Basing Materials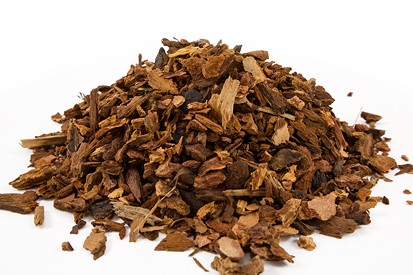 Utilizing natural materials, you can create realistic rubble and rock formations by layering up different sizes of grits.Shop Basing Materials
Basing Effects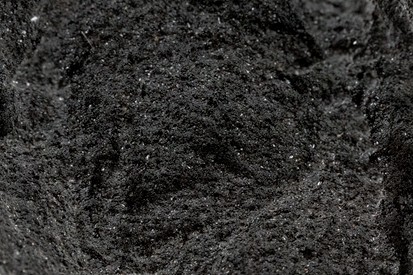 Our new line of basing effects features a number of texture pastes for instantly adding a ground layer to your bases.Shop Basing Effects
Grass Tufts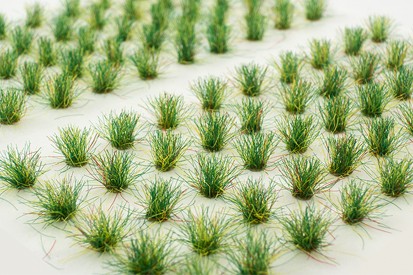 Grass Tufts are an easy way to add visual interest to your miniature base or terrain piece. Our colors compliment many scenes.Shop Grass Tufts
Flowers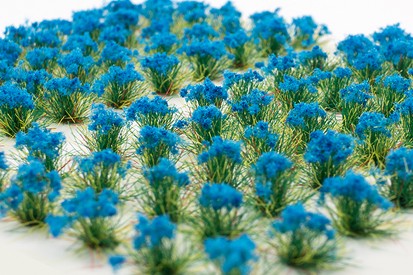 Flower tufts are a quick way to add beautiful contrast to an environment. We have 12 solid colors and 4 wildflower color mixes.Shop Flowers
Debris Tufts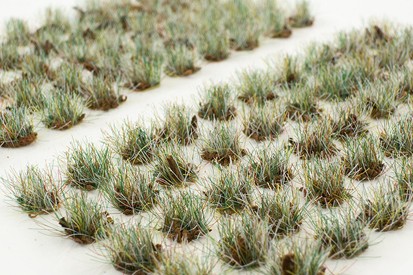 Using our Debris Tufts, there's no need for complex basing. This is an easy way to add variety in a single package.Shop Debris Tufts
---
B
ring
Y
our
T
abletop
T
o
L
ife
About our products
From Warhammer to Dungeons and Dragons, you can enhance immersion with the quality of your tabletop display. Our scenery supplies and modeling materials offer a variety of ways to enhance your game. Having a variety of tabletop terrain and complimentary bases on your miniatures can really bring your battles and story to life.
Our range of grass tufts and colorful flowers available are enough to suit numerous environments. They can also be complimented by our range of texture pastes, instantly transforming your base into any appropriate terrain type. View our range of grass tufts and flowers here, and our variety of texture pastes here.
With our premium quality foam flock in a variety of colors and blends, there's ample opportunity to flavor your game in whichever way you'd like. From historical, to fantasy, to sci-fi, there's something here for everybody. You can peruse our range of foam flock here.
Our unique and original static grass blends allows for a textured and realistic ground cover. With six different static grass blends, there's surely something here that will suit your needs. Check out our static grass blends here.